$945.00 USD
MADISON, SD
FITS TO SKID STEER QUICK ATTACH, COMPLETELY ENCLOSED/PORTABLE BURNING CONTAINER, TAKE IT WITH YOU TO THE JOBSITE, USE IT ON THE FARM FOR BURNING SEED BAGS IN THE SPRING, BULIT TO WITHSTAND YEARS OF HIGH TEMPS AND ABUSE, AFTER YOUR DONE BURNING IT EMPTIES FOR ANOTHER DAYS WORK, SHIPS UNASSEMBLED TO ANYWHERE IN THE CONTINENTAL USA. CALL TODAY!
...
Read More
Featured Listings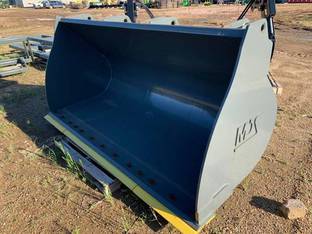 MDS Bucket - Hyundai 740 or 940
$5,000.00 USD
2020 MDS MRB714
KP Sales and Marketing, Inc.
$5,063.00 USD