This listing is provided for historical purposes and may no longer be available. Please contact seller for availability.
LUBBOCK, TX
- Available in 10'-12'-14'-16'-18'-20'-24'-30' models - Moldboard is rolled to enable more efficient movement of soil and is optionally lined with poly to prevent the sticking of soil in wet conditions. - Folding tongue for easy transport on trailer. - Weights range from 8,300# to 17,000#. - HP rating 120-450 HP. - Available with End Transport System
...
Read More
Featured Listings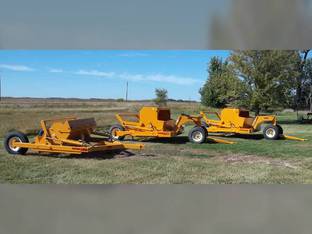 Rowse Scraper
ROWSE HYDRAULIC RAKES CO, INC
Contact for price
2020 Rome 3412HDE
HIAWATHA IMPLEMENT CO., INC.
$179,500.00 USD
2020 Rome 2412HDE
HIAWATHA IMPLEMENT CO., INC.
$129,500.00 USD