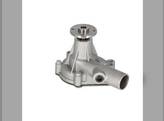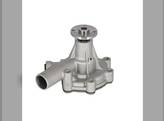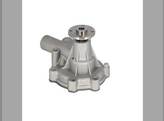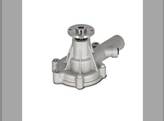 Water Pump Mitsubishi MT180 Satoh S650 Cub Cadet 7305 7272 7194 7274 7205 7192 7265 Iseki Case IH 1120 235 245 1130 255 International 234 254 244 Bolens G152 G154 G174 White 16 Field Boss Mahindra
$54.99 USD
DE SOTO, IA
All of our new parts are aftermarket replacements. The use of original manufacturer's names and part numbers is for reference purposes only
Fits Bolens Tractor(s) G152, G154, G172, G174
Replaces Bolens OEM nos 1873734
Fits Case IH Tractor(s) 235, 245, 255, 1120, 1130
Replaces Case IH OEM nos 1273085C91
Fits Cub Cadet Tractor(s) 7000, 7192, 7193, 7194, 7195, 7200, 7205, 7265, 7272, 7274, 7300, 7305, 7360, 7530, 7532
Replaces Cub Cadet OEM nos MM409302
Fits International Tractor(s) 234, 244, 254
Replaces International OEM nos 1273085C91
Fits Iseki Tractor(s) TX1300, TX1410, TX1500, TX1510, TX2140, TX2160
Replaces Iseki OEM nos 5650-040-9302-0
Fits Mahindra Tractor(s) 2015
Replaces Mahindra OEM nos MM409302
Fits Mitsubishi Tractor(s) D1650, MT180, MT190D, MT210, MT210D, MT470, MT1401, MT1601, MT1801, MT2001, MT2201, MT2300, MT2501
Replaces Mitsubishi OEM nos MM409302, MM409301
Fits Satoh Tractor(s) S373D Beaver, S470, S650, ST2340
Replaces Satoh OEM nos MM409301, MM409302
Fits White Tractor(s) 16 Field Boss
Replaces White OEM nos 33-0117323
Includes pump to backplate gasket
Includes backplate
Includes backplate to block gasket
With hub
Without pulley
For 3 Cylinder Engines
All new, rebuilt and used tractor parts have a 1-year warranty
All States Ag Parts Item No. 108094

Sales Tax

We are required by law to charge sales in IA, NE, MO, MN, SD and WI because we have physical locations in each of these states. While most farm use items and items for resale are tax exempt in these states we MUST have a tax exemption certificate on file prior to completing your tax exempt purchase. Please contact us at 866-609-1260 and we can send the proper form to you via fax or email. Once you have completed the sales tax form and returned it to our offices (fax to 515-834-2196 or email to

[email protected]

) we can remove the sales tax from your order.
| | |
| --- | --- |
| Price | $54.99 USD |
| Name | Water Pump Mitsubishi MT180 Satoh S650 Cub Cadet 7305 7272 7194 7274 7205 7192 7265 Iseki Case IH 1120 235 245 1130 255 International 234 254 244 Bolens G152 G154 G174 White 16 Field Boss Mahindra |
| | |
| --- | --- |
| Category | Cooling |
| Stock Number | 108094 |
| OEM Stock Number | 1873734,1273085C91,MM409302,1273085C91,5650-040-9302-0,MM409302,MM409301,MM409302,MM409301,MM409302,33-0117323 |
| | |
| --- | --- |
| Bolens | G152, G154, G172, G174 |
| Case IH | 1120, 1130, 235, 245, 255 |
| Cub Cadet | 7000, 7192, 7193, 7194, 7195, 7200, 7205, 7265, 7272, 7274, 7300, 7305, 7360, 7530, 7532 |
| International | 234, 244, 254 |
| | |
| --- | --- |
| Iseki | TX1300, TX1410, TX1500, TX1510, TX2140, TX2160 |
| Mahindra | 2015 |
| Mitsubishi | D1650, MT1401, MT1601, MT180, MT1801, MT190D, MT2001, MT210, MT210D, MT2201, MT2300, MT2501, MT470 |
| Satoh | S373D Beaver, S470, S650, ST2340 |
| WHITE | 16 Field Boss |