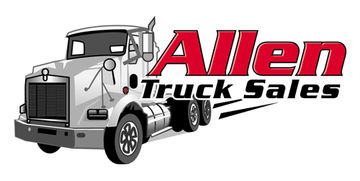 Allen Truck Sales was opened in August of 2004. Owner John Allen started the company with his 20+ years in the used truck industry. Since 2004 ATS has grown by leaps and bounds. They sell hundreds of used trucks every year that range from tandem and single axle daycabs, single and tandem axle straight trucks and the occassional sleeper truck. In 2007 ATS partnered with Timpte grain trailers to become west Indiana's source for new and used Timpte grain trailers. In 2008 ATS partnered with yet another great grain trailer manufacturer, JetCo. ATS carries all steel Jet grain trailers.
ATS is a truck and trailer dealership that prides themselves on quality products and great prices, but also strives to make each customer feel comfortable while they are making purchasing decisions at ATS. They have helpful salespeople and office staff that make your truck or trailer purchases easy and enjoyable.
You can view Allen Truck Sales full inventory at www.allentrucksales.com or here on the Fastline page. ATS always wants there customers to feel free to call to discuss trucks or trailers with the sales guys.
Read More
Equipment Brands
| Manufacturer | Sell Equipment | Sell Parts | Service Center | Authorized Facility |
| --- | --- | --- | --- | --- |