Oxford
, Pennsylvania
is Atlantic Tractor's northernmost location. Our store is situated in a beautiful country setting, within the rolling hills of Chester County.
Built in 2005, this modern-day facility features a climate controlled shop, an extremely large indoor equipment display area and an enormous selection of John Deere merchandise and clothing. The size and hospitable layout of our building makes it perfect for Oxford's annual John Deere Day event, which draws hundreds of customers and their families every January.
Inside our doors is where you will find our biggest asset – our highly-competent and well-trained staff of 40+ employees. We have a dedicated parts and service department and an extremely eager sales staff willing to help. All of our staff is very educated and well-rounded when it comes to all types of machinery (farm, construction, homeowner, etc.); however our staff is particularly knowledgeable in the very prevalent dairy industry that surrounds our store. Some of our staff has completed John Deere's Hay Master training and our store is a forage harvester FOCUS dealer for John Deere as well.
Stop by our Oxford location today and experience first hand Atlantic Tractor's commitment to customer service.
From the North, take 41 South to Rt 10 South. Cross Rt 896 and the store is about 2 miles south on the left side of Rt 10.
From the South, take 272 North to Rt 1 North. Go to the Rt 10 exit ramp and proceed North on Rt 10. Our store is one mile on right.
From the East, take Rt 1 South to the Rt 10 exit ramp and proceed North on Rt 10. Out store is one mile on the right.
Read More
Company's Featured Listings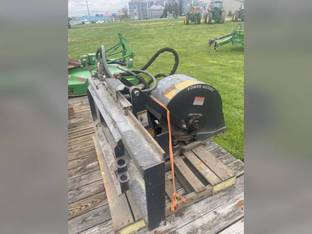 2007 John Deere APX-300
$7,500.00 USD
2015 John Deere 1990
$115,000.00 USD
2017 John Deere R4038
$210,000.00 USD