Cappel Sales Inc. specializes in the area of TMR (Total Mixed Ration) feed delivery systems. We have both new and used vertical mixer wagons and trucks in stock. Vertical processors have been proven in the dairy business as well as the commercial cattle feeding industry. When it comes to feeding cattle, the vertical feed mixing concept is the most efficient for processing wet distillers grain, high moisture corn, or flaked rations. We are your trusted feed mixer professionals.
Cappel Sales is also a Vermeer® Forage equipment dealer. Vermeer® is the leader in the field of forage equipment and their "Cornstalk Special" baler is unmatched in the industry for speed and performance of baling crop residues.
Additional offerings include DigiStar scales, CleanFIX fans, Spread-All manure spreaders by West Point Design, VAL6 infrared heaters, and Sage Oil Vac systems. To learn more about our product offerings, visit our website at www.cappelsales.com.

Read More
Company's Featured Listings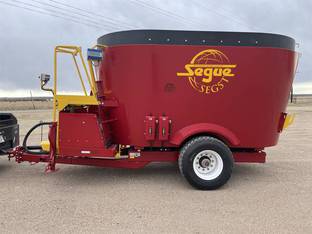 2022 Supreme SEG5T
Contact for price
2022 Vermeer Mfg. Co. VR1224
Contact for price
2022 Supreme 900T
Contact for price