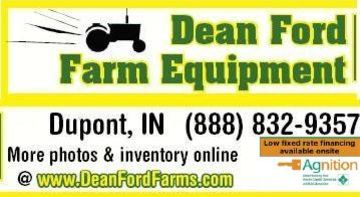 **Update: Financing Now Available On-Site thru Farm Credit Services -- Call For Details**
Dean Ford Farm Equipment celebrates 35 years of providing quality farm equipment to the Midwest. We are farmers as much as we are equipment dealers. We treat all of our customers as if they were our next door neighbors: with integrity, honesty, and with respect for their time and money.
Dean Ford Farm Equipment specializes in late model, high quality John Deere farm machinery, but deals in equipment of all colors and purposes. We routinely trade in Case IH farm equipment and Catepillar construction equipment, so please call if you are looking for something that is not listed on our website.
We buy, sell and trade high quality machinery, and look forward to dealing with you in the near future.
http://www.DeanFordFarms.com
Dean - 812.525.4184
Daniel - 812.701.8023
Read More
Equipment Brands
| Manufacturer | Sell Equipment | Sell Parts | Service Center | Authorized Facility |
| --- | --- | --- | --- | --- |
Company's Featured Listings
2018 New Holland SPEEDROWER 160
$86,000.00 USD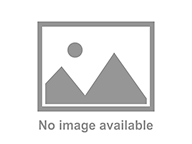 2012 Genie Z135/70
$99,500.00 USD
1999 John Deere 9200
$92,000.00 USD