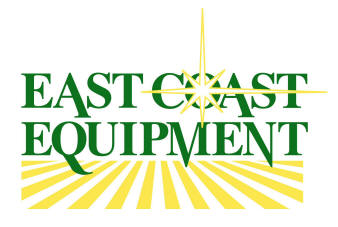 East Coast Equipment, LLC was formed in 2005 by a group of six individual dealers. With a combined history of over 200 years as John Deere dealers, these individual groups came together for the purpose of better serving the customers of eastern North Carolina and southern Virginia. East Coast Equipment is managed by Bryan Dobson, President, and a corporate managment team.
Today, 13 store locations make up East Coast Equipment. They include: Chesapeake, VA; Edenton, NC; Fairfield, NC; Hertford, NC; Kinston, NC; Nashville, NC; New Bern, NC; Scotland Neck, NC; Smithfield, NC; Sunbury, NC; Washington, NC; Wilson, NC and Winterville, NC.
East Coast Equipment is your source for John Deere equipment, parts and service. It is the goal of East Coast Equipment to provide the highest quality customer service to all customers. From this, came our Exclusive One-Year Parts and Labor Warranty, to ensure your satisfaction with the products and services we provide. East Coast Equipment goes the extra mile with After-Hours Support for emergency parts and service needs.
In addition to our primary lines of John Deere Agricultural, Turf, and Commercial Worksite Products, East Coast Equipment is also the preferred dealer for several other manufacturers including Stihl, Honda Power Equipment, Alamo, Amadas Industries, KMC, Frontier, EZ Trail, Hardee, Mechanical Transplanter, and Unverferth.
When it comes to financing your purchases, East Coast Equipment is a provider for John Deere Financial, offering competitive rates for equipment, parts and service purchases. With a fast application process and flexible payment options, the right piece of equipment can be yours sooner than you imagined.
For John Deere enthusiasts, a full line of John Deere toys and merchandise is stocked in all 13 locations. You may also check out our online store.
Community involvement is important to East Coast Equipment. Throughout the year, East Coast Equipment sponsors non-profit groups, fundraisers, and participates in events to promote a healthy, progressive local economy. One of our major sponsorships is with the FFA. In addition to supporting local livestock shows, we contribute to a matching scholarship fund every year.
Read More
Company's Featured Listings
2016 John Deere D105
$899.00 USD
Woods RB850
$500.00 USD
Misc Landscape Rake
$350.00 USD