Since 1962 we have been the place to shop for New Holland Haying equipment. Whether you need five star service or a dealer you can trust for the best prices on new and used farm equipment, we would appreciate a chance to win your business.
Our mission is simple, we vow to provide exceptional service and to treat you with the respect and integrity that is refreshingly the way of life here in the Golden Valley area of Missouri. Our future plans include continuing to lead the hay equipment business and introduce many more of you to the awesome futuristic designed, New Holland Tractor lines.
If you need help in the garden, field, pasture, or construction sight, we have the equipment to get the job done. So come with us, we'll go to work - together.
We are proud to be your dealer of several top brands. Check out some others we carry.
Read More
Company's Featured Listings
2016 Vicon EXTRA 124
$5,900.00 USD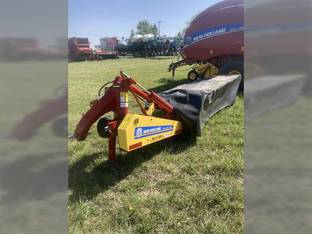 2021 New Holland DURADISC 109M
Contact for price
2021 New Holland PC1225
Contact for price