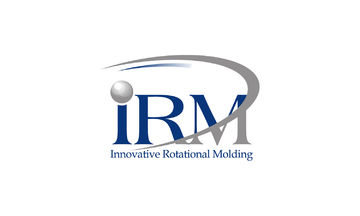 Innovative Rotational Molding, Inc. is a family owned and operated business. IRM was founded by Dan Humphries who has over thirty years of experience in the business. Dan previously owned and operated Central California Container, which was formed in 1989. IRM's new state of the art facility is 35,000 square feet and is home to the industry's largest rotational molding machine in North America.
IRM uses the highest quality, environmentally friendly, polymers for the customer's application, which may include, products requiring FDA and UL approval. Constant electronic monitoring of the manufacturing process assures consistency of all products. The finished goods are inspected by highly trained factory technicians resulting in the highest quality products available.
With this new technology IRM can create and produce a variety of products that range in size from small to large, usually hollow parts. Rotational molding is a high-temperature, low-pressure plastic-forming process. During production very little material is wasted and any excess can often be recycled. This manufacturing process is both economical and environmentally friendly.
IRM is a state of the art rotational molding facility with the capability to produce many different products. This technology produces quality products to the customer's specifications. IRM can provide comprehensive design and product development services.
IRM's goal is your satisfaction.
Read More
Equipment Types
Equipment Brands
| Manufacturer | Sell Equipment | Sell Parts | Service Center | Authorized Facility |
| --- | --- | --- | --- | --- |