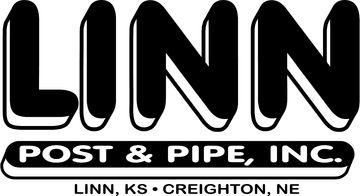 The year was 1973 and Emil Peters, a Linn, Kansas farmer who also raised livestock, was looking for a faster way to put up a strong fence. Emil had always had an inventive mind and after a little while he developed a continuous connection for fence that was better than anything else available and was eventually granted a patent.

Over the years with help from his wife, sons, and daughter, Emil built his newly formed company, Linn Post & Pipe Supply, into an industry leader. Emil didn't stop at his patented continuous fencing either, he began building other livestock handling equipment with the same idea that it needed to be stronger and work better than what was already being used. By 1979 things were going so well that Emil had opened a second manufacturing facility in Creighton, Nebraska to help supply equipment to the northern half of the United States. After completion of the building, Emil hired Richard Stubben to manage the Nebraska plant for him. In December of 2009 we opened a southern distribution center located in Stillwater, OK. This location features the complete line of livestock handling equipment from Linn Post Pipe Supply and carries many items on hand for immediate pick up.

Three Generations later and Linn Post & Pipe, Inc is still family owned and continues to build strong and innovative equipment for the livestock industry. Many expansions have been made to both manufacturing plants over the years in order to keep up with demand and the changing landscape of the industry. One thing that has not changed over the years is our commitment to customer satisfaction and our willingness to tailor the equipment to the customers needs. Next time you are in need of equipment or design help, please give us a call and see why we earned the reputation as the very best in livestock handling equipment.
Read More
Equipment Types
Equipment Brands
| Manufacturer | Sell Equipment | Sell Parts | Service Center | Authorized Facility |
| --- | --- | --- | --- | --- |