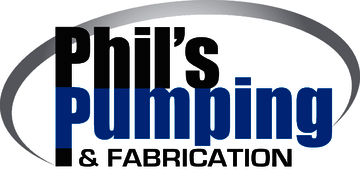 Phil's Pumping & Fabrication, Inc. is privately owned and operated by Phil Schneider. Phil began the business as a custom manure hauling service in 1980 and became an incorporated business in 1997. Since the inception of Phil's Pumping & Fabrication, Inc., the business has grown and specialized in many facets of manure application and metal fabrication. Our underlying goal is to provide the finest-quality services to our customers and to do this more efficiently and economically than our competitors.
Centered on the expansion of our business and the demand of our customers, we have added a great amount of reliable product lines. Such equipment lines are that of Balzer Inc., Imperial Industries Inc., Cornell Pump Co., Travis Pattern, Pop Up Towing Products, and Ag-Rain.
Phil's Pumping & Fabrication, Inc. has emerged to meet the needs of our customers in manure application products, rental/custom services, and metal fabrication. Through research and development, we have evolved in the specialization and production of manure pumps, prop agitators, and irrigation toolbars. No job is too big or too small for us!
Read More