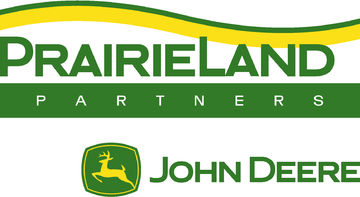 In 2008, three successful John Deere dealerships in central and southern Kansas made the decision to prepare for the future business challenges and opportunities by coming together to form PrairieLand Partners, Inc. The former companies all had similar core values and operating principals, resulting in a strong commitment to for this new organization.
PrairieLand Partners has become the largest John Deere dealership in south central Kansas and is committed to providing growth, success and stability to employees and customers alike. We acknowledge great things can happen when you work together and are dedicated to our mission of
"Partnering Together to Nurture the Land"
In the early stages of its merger, PrairieLand recognized the need for a "common language" to bind their employees together and communicate the values of the organization. They adopted the philosophy of Managing By Values and the employee base created and adopted a set of values and guiding principles for how PrairieLand does business and treats its employees and partners in their communities.
Read More
Company's Featured Listings
2013 John Deere S680
$169,500.00 USD
2015 John Deere 770
$46,500.00 USD
2017 John Deere R4038
$264,500.00 USD