Progressive Tractor is an established, quality conscious Case IH and Kubota dealer, who has been serving Central and South Louisiana since 1991. We offer farmers the best in new and used agricultural equipment, including the high horsepower, 4 wheel drive models; row crop tractors; utility tractors; compact tractors; harvesting equipment, including, combine and cotton pickers; as well as numerous allied lines of equipment at seven of our LOUISIANA locations: BUNKIE, EUNICE, CECILA, OPELOUSAS, JEANERETTE, NEW ROADS, and LACASSINE.
As of June 18, 2014, Progressive Tractor is excited to announce the acquisition of the Scott Tractor locations with dealerships located in Jonesville, La., Tallulah, La., Lake Providence, La., Rayville, La. and McGehee, Ar. Progressive will continue to offer the best in Sales, Parts and Service.
Progressive's customers know us as reliable, fair and consistent with attentive personal service of our dedicated employees. We offer the most advanced equipment and back it with the most advanced financial solutions. Solutions that can get you into equipment and into the field quickly to fully support today's producer with real peace of mind.
Read More
Company's Featured Listings
2015 Case IH 9240
$360,000.00 USD
Bush Hog 2720
$14,500.00 USD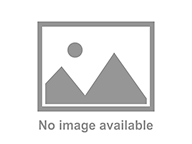 2020 Kubota ZD331LP-72
Contact for price