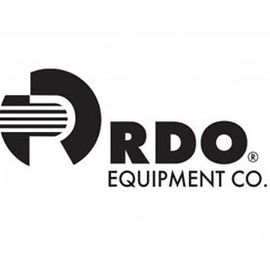 About RDO Equipment Co.
Founded in 1968, RDO Equipment Co. has five decades of experience in the equipment industry. We sell and support agriculture, construction, environment, irrigation, position and surveying equipment from manufactures including but not limited to John Deere, Vermeer and Topcon. Every new or used, large or compact piece of equipment we sell is backed by our world-class service and support. With more than 75 locations throughout the United States and partnerships in Africa, Australia, Mexico, Russia and Ukraine, RDO Equipment Co. is a total solutions provider. Learn more at www.rdoequipment.com .
Manufacturer Partners
RDO Equipment Co. sells, rents and supports all types of agricultural and construction equipment led by the strength of the John Deere brand. From Combines to Lawn Mowers and Wheel Loaders to Mini-Excavators, our dedicated customer support teams provide expert knowledge and highly trained technicians to service John Deere and allied brands throughout the world. Our alliance with Vermeer Company supports our platform to sell and service the finest equipment used in underground work and surface mining, recycling and tree care. Our Field Support Teams are instrumental in growing our customer's productivity and profitability; maintaining uptime through the use of advanced technology at all levels. Learn more about RDO Equipment Co. at www.rdoequipment.com .
Contact Information
Internet Sales Team
(855) 202-5532
Read More