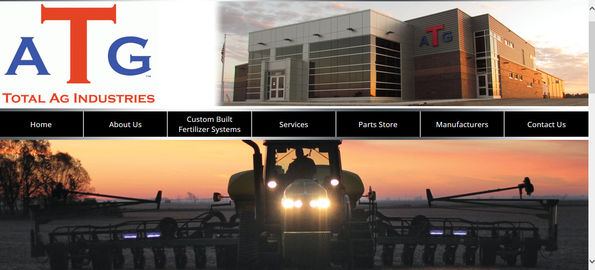 Pat Muller started farming more than 30 years ago on his family farm outside of Hillsboro, North Dakota, producing primarily small grains, corn, and beans. In 1997, Muller, along with Dan Linden, started setting up equipment for local ag equipment dealerships and Wil-Rich® and Total Ag Industries was born.
Farmers wanted fertilizer kits for their planters and Total Ag started installing them when setting up planters. Since that time, Total Ag has grown to more than 30 employees and a state-of-the-art facility in Hillsboro's industrial park.
Total Ag is a leader in total control!
The fully-customized variable rate fertilizer system is the centerpiece of Total Ag Industries' line up. This system is built for customers according to their operations' needs in the field. It works with a variety of planting and seeding, tillage, and sideressing equipment. The variable rate fertilizer system provides total control in the field for better yields, less waste, and more profit.
Read More