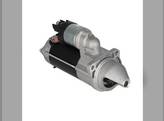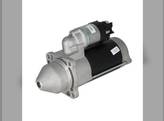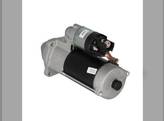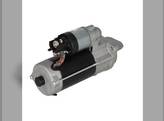 Starter - Bosch PLGR (19793) Case IH Maxxum 140 Maxxum 110 MXU100 Maxxum 115 Maxxum 125 MXU125 MXU110 MXU135 MXU115 Maxxum 120 Maxxum 130 New Holland T6030 T6010 T6070 T6020 T6060 T6050 TS115A T6040
$215.00 USD
All States Ag Parts
DE SOTO, IA
All of our new parts are aftermarket replacements. The use of original manufacturer's names and part numbers is for reference purposes only
Fits Case IH Tractor(s) Maxxum 100, Maxxum 110, Maxxum 115, Maxxum 120, Maxxum 125, Maxxum 130, Maxxum 140, MXU100, MXU110, MXU115, MXU125, MXU130, MXU135, Puma 115, Puma 125, Puma 140, Puma 155, Puma 165, Puma 180, Puma 195, Puma 210
Replaces Case IH OEM nos 82032859, 4897223, 84151331, 87318375, 87361082, 87583926, 87653219
Fits New Holland Tractor(s) T6010, T6020, T6030, T6040, T6050, T6060, T6070, T6080, T7030, T7040, T7050, T7060, TS100A, TS110A, TS115A, TS125A, TS130A, TS135A
Replaces New Holland OEM nos 82032859, 4897223, 84151331, 87318375, 87361082, 87653219
Replaces Bosch Mfg nos 0-001-230-022
Replaces Iveco Mfg nos 504163666, 500389864
Replaces Mfg nos 19793, IS 0999, LRS02446, MS0138, MS0632, MS0637, 182-441, 120-6376, AZF4122, AZF4135, AZF4143, AZF4184, AZF4219, AZF4263, AZF4290, AZF4291, AZF4535, 11.130.999, 11.131.464, 11.131.520, 11.131.550, 11.131.706, 11.131.824, 11.131.972, 11.132.072, 11.132.073
Bosch Style - Planetary Gear Reduction
Voltage: 12
Rotation: Clockwise
Teeth: 10
All new, rebuilt and used tractor parts have a 1-year warranty
All States Ag Parts Item No. 156491

Sales Tax

We are required by law to charge sales in IA, NE, MO, MN, SD and WI because we have physical locations in each of these states. While most farm use items and items for resale are tax exempt in these states we MUST have a tax exemption certificate on file prior to completing your tax exempt purchase. Please contact us at 866-609-1260 and we can send the proper form to you via fax or email. Once you have completed the sales tax form and returned it to our offices (fax to 515-834-2196 or email to

support@tractorpartsasap.com

) we can remove the sales tax from your order.
| | |
| --- | --- |
| Price | $215.00 USD |
| Name | Starter - Bosch PLGR (19793) Case IH Maxxum 140 Maxxum 110 MXU100 Maxxum 115 Maxxum 125 MXU125 MXU110 MXU135 MXU115 Maxxum 120 Maxxum 130 New Holland T6030 T6010 T6070 T6020 T6060 T6050 TS115A T6040 |
| | |
| --- | --- |
| Category | Electrical |
| Stock Number | 156491 |
| OEM Stock Number | 82032859,4897223,84151331,87318375,87361082,87583926,87653219,82032859,4897223,84151331,87318375,87361082,87653219 |
| | |
| --- | --- |
| Case IH | Maxxum 100, Maxxum 110, Maxxum 115, Maxxum 120, Maxxum 125, Maxxum 130, Maxxum 140, MXU100, MXU110, MXU115, MXU125, MXU130, MXU135, Puma 115, Puma 125, Puma 140, Puma 155, Puma 165, Puma 180, Puma 195, Puma 210 |
| | |
| --- | --- |
| New Holland | T6010, T6020, T6030, T6040, T6050, T6060, T6070, T6080, T7030, T7040, T7050, T7060, TS100A, TS110A, TS115A, TS125A, TS130A, TS135A |