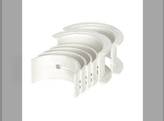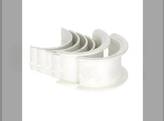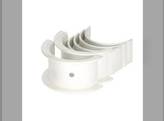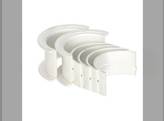 Main Bearings - .020" Oversize - Set Ford 860 851 861 850 900 661 611 641 600 2000 631 630 640 601 941 901 621 961 700 650 841 4000 951 701 801 820 800 811 871 671 971 NAA 620 681 651 840 881 821 981
$38.79 USD
DE SOTO, IA
All of our new parts are aftermarket replacements. The use of original manufacturer's names and part numbers is for reference purposes only
Fits Ford Tractor(s) NAA (gas), 600 (gas), 601 (gas or diesel), 611 (gas), 620 (gas), 621 (gas), 630 (gas), 631 (gas), 640 (gas), 641 (gas), 650 (gas), 651 (gas), 660 (gas), 661 (gas), 671 (gas), 681 (gas), 700 (gas), 701 (gas or diesel), 740 (gas), 741 (gas), 761 (gas), 771 (gas), 800 (gas), 801 (gas or diesel), 811 (gas), 820 (gas), 821 (gas), 840 (gas), 841 (gas), 850 (gas), 851 (gas), 860 (gas), 861 (gas), 871 (gas), 881 (gas), 900 (gas), 901 (gas or diesel), 941 (gas), 950 (gas), 951 (gas), 960 (gas), 961 (gas), 971 (gas), 981 (gas), 2000 (gas or diesel), 4000 (gas or diesel)
Fits Ford Engine(s) 134 (gas or diesel), 172 (gas or diesel)
Replaces Ford OEM nos EAF6342G, EAF6331E
Bearing Size: .020" Oversize
Sold in complete set
For Standard main bearing use 106267
For .010" main bearing use 106269
For .030" main bearing use 106271
For .040" main bearing use 106272
All new, rebuilt and used tractor parts have a 1-year warranty
All States Ag Parts Item No. 106270

Sales Tax

We are required by law to charge sales in IA, NE, MO, MN, SD and WI because we have physical locations in each of these states. While most farm use items and items for resale are tax exempt in these states we MUST have a tax exemption certificate on file prior to completing your tax exempt purchase. Please contact us at 866-609-1260 and we can send the proper form to you via fax or email. Once you have completed the sales tax form and returned it to our offices (fax to 515-834-2196 or email to

[email protected]

) we can remove the sales tax from your order.
| | |
| --- | --- |
| Price | $38.79 USD |
| Name | Main Bearings - .020" Oversize - Set Ford 860 851 861 850 900 661 611 641 600 2000 631 630 640 601 941 901 621 961 700 650 841 4000 951 701 801 820 800 811 871 671 971 NAA 620 681 651 840 881 821 981 |
| | |
| --- | --- |
| Category | Engine Parts |
| Stock Number | 106270 |
| OEM Stock Number | EAF6331E,EAF6342G |
| | |
| --- | --- |
| Ford | 134, 172, 2000, 4000, 600, 601, 611, 620, 621, 630, 631, 640, 641, 650, 651, 660, 661, 671, 681, 701, 740, 741, 761, 771, 801, 811, 820, 821, 840, 841, 850, 851, 860, 861, 871, 881, 901, 941, 950, 951, 960, 961, 971, 981, F700, F800, F900, NAA |