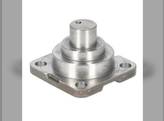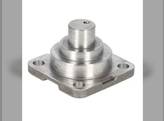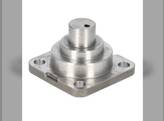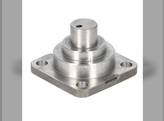 MFWD King Pin - Front Axle John Deere 6200 6410 6400L 6520L 6500L 6400 6410S 6210L 6220 6300 6603 6500 6110L 6110 6310 6420 6215 6510L 6100 6420L 6405 6415 6210 6410L 6300L 6120 6320 6320L 6310L
$61.49 USD
All States Ag Parts
DE SOTO, IA
All of our new parts are aftermarket replacements. The use of original manufacturer's names and part numbers is for reference purposes only
Fits John Deere Tractor(s) SE6010, SE6020, SE6100, SE6110, SE6120, SE6200, SE6210, SE6220, SE6300, SE6310, SE6320, SE6400, SE6410, SE6420, 6010, 6100, 6110, 6110L, 6120, 6120L, 6200, 6200L, 6210, 6210L, 6215, 6220, 6220L, 6300, 6300L, 6310, 6310L, 6320, 6320L, 6400, 6400L, 6403, 6405, 6410, 6410L, 6410S, 6415, 6420, 6420L, 6420S, 6500, 6500L, 6505, 6510L, 6510S, 6520L, 6603
Fits John Deere Construction & Industrial(s) 210C (s/n 796034-later), 210LE (s/n 888000-earlier), 300D (s/n 796034-later), 310D (s/n 796034-later), 310E, 310G, 310SE, 310SG, 315D (s/n 796034-later), 315SE, 315SG, 410D (s/n 796034-later), 410E, 410G, 482C (s/n 796034-later), 485E, 486E, 488E, 510D (s/n 796034-later)
Replaces John Deere OEM nos T188397, T151074, L100237
All new, rebuilt and used tractor parts have a 1-year warranty
All States Ag Parts Item No. 161157

Sales Tax

We are required by law to charge sales in IA, NE, MO, MN, SD and WI because we have physical locations in each of these states. While most farm use items and items for resale are tax exempt in these states we MUST have a tax exemption certificate on file prior to completing your tax exempt purchase. Please contact us at 866-609-1260 and we can send the proper form to you via fax or email. Once you have completed the sales tax form and returned it to our offices (fax to 515-834-2196 or email to

support@tractorpartsasap.com

) we can remove the sales tax from your order.
| | |
| --- | --- |
| Price | $61.49 USD |
| Name | MFWD King Pin - Front Axle John Deere 6200 6410 6400L 6520L 6500L 6400 6410S 6210L 6220 6300 6603 6500 6110L 6110 6310 6420 6215 6510L 6100 6420L 6405 6415 6210 6410L 6300L 6120 6320 6320L 6310L |
| | |
| --- | --- |
| Category | Steering/Front Axles |
| Stock Number | 161157 |
| OEM Stock Number | T188397,T151074,L100237 |
| | |
| --- | --- |
| John Deere | 210C, 210LE, 300D, 310D, 310E, 310G, 310SE, 310SG, 315D, 315SE, 315SG, 410D, 410E, 410G, 482C, 485E, 486E, 488E, 510D, 6010, 6100, 6110, 6110L, 6120, 6120L, 6200, 6200L, 6210, 6210L, 6215, 6220, 6220L, 6300, 6300L, 6310, 6310L, 6320, 6320L, 6400, 6400L, 6403, 6405, 6410, 6410L, 6410S, 6415, 6420, 6420L, 6420S, 6500, 6500L, 6505, 6510L, 6510S, 6520L, 6603, SE6010, SE6020, SE6100, SE6110, SE6120, SE6200, SE6210, SE6220, SE6300, SE6310, SE6320, SE6400, SE6410, SE6420 |