Within the rolling hills of beautiful Harford County, Maryland, is where you will find Atlantic Tractor's Whiteford location. This Atlantic Tractor branch began laying down its John Deere roots in 1945, when it opened it doors as J.N. Dooley & Sons. After being sold in 1969, the dealership was renamed Preston Implement. In 1972, Richard Enfield bought the business and renamed it Enfield Equipment. In 1993 Enfield Equipment opened another locatio in Oxford, PA. In 1997 Enfield Equipment was purchased by the Rebar family, who owned and operated Clements Supply in Clayton, DE and were renamed Deer Creek Equipment. They Clayton DE location was merged with the whiteford and oxford locations in 2000.
The three locations of Deer Creek (Whiteford, Clayton and Oxford) brought to the merger seven John Deere Manager's Club Awards and several Circle of Excellence Awards. The organization as a whole brought to Atlantic Tractor over $1.5 million in parts inventory, a service staff with over 300 years of experience, a general manager/owner group with 20+ years of John Deere dealership experience and a well-trained employee pool of 70 employees.
On October 15,2004, the Deer Creek location in Whiteford joined forces with 10 other John Deere dealerships in the Delmarva and southern Pennsylvania areas to form Atlantic Tractor, LLC.
Since the merger, Atlantic Tractor has put in place such programs as 24X7 parts and service for our agricultural and commercial customers, an extended 1 year parts warranty on Atlantic Tractor installed John Deere parts and extended seasonal store hours. And this is just the beginning! To hear the complete list of what Atlantic Tractor has to offer, visit your local branch today.
Read More
Company's Featured Listings
2011 John Deere 2320
$14,500.00 USD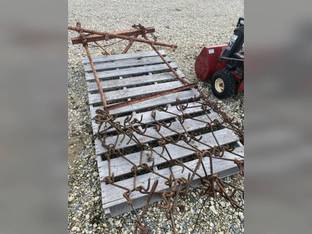 Misc 5 Ft
$275.00 USD
1999 Kubota TG1860
$1,950.00 USD