Blue Hill Top, Inc. was founded in 1982 by the Berreaau family. In 1989, sons Jon and Dana Berreaau took over ownership of the business and moved to their current location in Lake Wilson, MN. The business has grown over the years and is considered Southwest Minnesota's leader in feeding and manure handling equipment.
We carry a variety of name brands such as Artex, Haybuster, Kuhn Knight, Roto-Mix and Schuler. Whatever you need for your cattle operation, we have it! Check with us for feed grinders/mixers, reel mixers, verticle mixers, roller mills, tub grinders, bale processors, manure handling equipment and applicators.
It is our sincere wish to provide you with the highest quality equipment and the best customer service possible. Stop in and see us soon.
Read More
Company's Featured Listings
2014 HayBuster 2655
$15,000.00 USD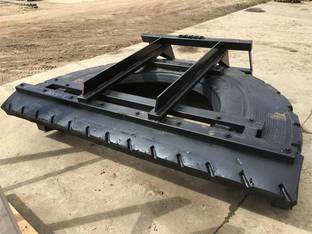 2016 Forward Farm Lines MANURE ALLEY SCRAPER
$1,200.00 USD
Kuhn Knight 3130
$18,500.00 USD