Our History
DMI traces its roots back to the J.L. Healy Construction Company, which incorporate in South Dakota in 1932. For 57 years the company concentrated on Highway Construction, and Utility work within the Midwest. In 1982, Pat Healy, J.L.'s son and CEO of the company, formed the Equipment Distributorship now known as Diesel Machinery, Inc. (DMI). The construction company was sold in 1989 as development of the equipment distributorship advanced. Pat Healy continues to direct the progress of DMI, and customers benefit from his knowledge of equipment and experience in the construction industry. With the help of his son Dan Healy, (President) and Don Mosey (V.P./G.M.), DMI continues to stay focused on achieving its mission.

Our Mission

For Our Customers
Customer satisfaction is job one at DMI…hassle free…no surprises. We seek to achieve long-term customer satisfaction by providing the finest products and outstanding, quick response, value added service at an excellent cost-to-value relationship.

Our aim is to be the most successful, respected, professional and innovative new, used and rental equipment distributor in our industry and in the communities we serve.

For Our Employees
We will provide a safe, pleasant and challenging work environment where employees have an opportunity to practice and improve their professional job skills.

DMI's employees are hard-working, honest, loyal and enthusiastic people who reflect the highest ethical standard in our industry and community. We invite and acknowledge innovative ideas and suggestions and promote team-work and effective communication throughout the organization.
Read More
Company's Featured Listings
2013 MDS 72", GP BUCKET, BOCE, HIGH VOLUME, FITS:
$1,400.00 USD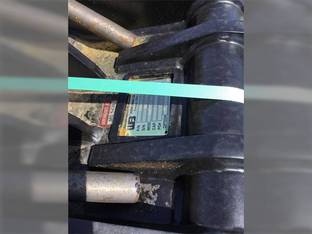 2020 Werk-Brau HYDRAULIC THUMB, 2 TINE, FITS:TB235/TB24
$2,475.00 USD
2020 MDS 78", GP BUCKET, BOCE, FITS:UNIVERSAL SKI
$1,400.00 USD