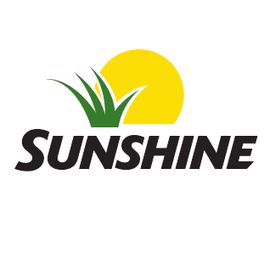 A History Of Service And Commitment
Sunshine has its' corporate offices in Donaldsonville and is a Louisiana Corporation with a history dating back to 1960. Initially named Waguespack Tractor Company, it evolved from a joint venture between the John Deere Company, local farmers and Waguespack Tractor Co. It was run as a company branch outlet retailing agricultural equipment to the local sugar cane industry. The original location of Waguespack Tractor Company was 820 Railroad Avenue in downtown Donaldsonville. The business soon out grew its' downtown location and moved to an area near the junction of Bayou Lafourche and the Mississippi River. After the Sunshine Bridge was built, the principals of Sunshine Equipment knew that locating the Dealership near the new Bridge would certainly be a great commercial location. This bridge crossing the Mississippi River was built during the administration of Governor Jimmy Davis (song writer of "You Are My Sunshine"), The Sunshine Bridge was the first to provide highway crossing for all the rural parishes surrounding the Donaldsonville area.
Today, our Donaldsonville location has two separate facilities, a retail store complex, and an administrative building. Through our retail store at the Donaldsonville location, we currently service the agricultural and turf care needs of the area. This retail store is staffed with employees trained and skilled in the agricultural and landscape equipment business. Our administrative building next to the Donaldsonville store houses our corporate offices.
In 1983, Sunshine purchased an existing John Deere consumer product dealership, Waguespack Machinery, in Napoleonville, Louisiana. This dealership was moved in the spring of 1988, to LaPlace, Louisiana a community located about 15 miles west of New Orleans. Today the LaPlace location supports the governmental, commercial and residential customers of the New Orleans and surrounding areas.
In June of 1988, Sunshine purchased an existing John Deere agricultural and turf dealership, Sugar Belt Equipment Company, in Thibodaux, Louisiana. Today the Thibodaux location continues to service the agricultural and turf product needs of the Thibodaux, North Terrebonne, and lower Bayou Lafourche areas of South Louisiana. This location is approximately 30 miles south-southeast of Donaldsonville.
In the fall of 1987, Sunshine entered into a new venture, John Deere Golf and Turf Products Distribution, which serviced golf courses throughout Louisiana and Mississippi. Then in 1988, we expanded further by picking up the Ransoms Turf and Professional Lawn Care Products Distributorship. We further added the Ryan, Cushman Turf Vehicles and Cushman Turf Front Line product lines to our distributorship in 1990, 1991, and 1992 respectively. In the early spring of 1991, we moved our commercial golf and turf product activities to a new location in Prairieville, Louisiana, just on the southeastern edge of the Baton Rouge metropolitan area. On 30 September 1997, we moved our downsized Golf and Turf operations back into our Donaldsonville location as the growth into the Golf and Turf industry did not meet the criteria we had laid out in our initial business plan. And finally, in the summer of 1998, we decided to completely exit this sector of the turf business. We sold the Prairieville location in 2006.
In January of 1994, Sunshine's expansion continued, purchasing another existing John Deere Consumer Products dealership, Kathryn's Power Equipment, located in the northeastern Louisiana city of Monroe. The Monroe location serviced the consumer product lawn care needs of suburban and rural areas surrounding Monroe. It also took care of the equipment needs of both golf courses and commercial cutters throughout the northern Louisiana and central Mississippi. During the year 2006 Sunshine's business plan to construct a contiguous market area made it necessary to sell the Monroe location in 2007.
In 1995, another expansion was undertaken that involved building a separate two-story administration building to house our corporate offices and to provide leased space for our local Collocated USDA Agencies. Construction began in December of 1995 and was completed early in 1996. In 2012, the USDA decided to move their location and now this building is considered the Sunshine Administration Office.
In September of 2000, expansion continues as Sunshine was awarded the contract to service the Baton Rouge market area for John Deere Commercial and Consumer Equipment. We purchased the assets of the former John Deere Dealer, Appel Tractors, and have located in their facility in a strip mall on Perkins Road area between Essen Lane and Bluebonnet Boulevard. In 2002, the Dealership was relocated to Airline Highway on the South side of Baton Rouge.
In 2006 Sunshine Equipment purchased the John Deere Commercial and Consumer Products Dealership from Evergreen Tractor in Covington, Louisiana. We built a new state of the art "John Deere Place" store in 2008. This John Deere Place Store was the first of its type in Louisiana and it is located on ten acres on Hwy 25 on the north side of Covington, St. Tammany Parish. This location serves the needs of the North Shore for sales, parts and service of agricultural, commercial and consumer equipment.
In 2009 Sunshine Equipment purchased the John Deere Dealership from Smith & Smith in Franklinton, Louisiana. This location is located in Washington Parish, serves the needs of dairy farmers, beef farmers, horse breeders and homeowners. Hay equipment is especially popular at this location.
Later In 2009 we recognized a need that sugarcane farmers had a need to update their fleet of sugarcane wagons. We worked with local cane farmers to bring back the popular designed Cameco cane wagon and improved on this design through extensive testing. Today, we're proud be marketing these sugarcane wagons both domestically and internationally.
In recent years Sunshine Equipment has added other brands to offer customers a wider selection. In 2010 we added STIHL handheld products to help better support commercial mowing and residential customers. In 2011 we added KUHN hay equipment, which allows us to offer wider selection of rakes, tedders, and disc mowers for dairy and beef farmers. In 2012 we added Honda Power Equipment. With this addition, we now offer a complete line of generators, walk behind mowers, tillers, and pumps.
Read More
Company's Featured Listings
2011 John Deere Z930A
$7,700.00 USD
1995 John Deere HTHL48102
$16,500.00 USD
2017 John Deere 2032R
$19,900.00 USD